This is my final project for the Hot Printing class I took at RISD, 2018 winter. 
Softwares & techniques used:
Illustrator, laser cutting, screen printing, risograph
Since it was approaching Chinese New Year when I was taking the class, for the final project - a publication, I came up with this idea to make an interactive calendar that enables people to play with both the standard date and the Chinese lunar date of a day and get a better understanding of traditional Chinese holidays. 
The passing of time has always been incredibly compelling to me. Having people engaged with time in a way and finally gain something out of the period was the main idea of the calendar. Integrating it with my nostalgia towards celebrating Chinese holidays back home, I settled in on this interactive Chinese calendar idea.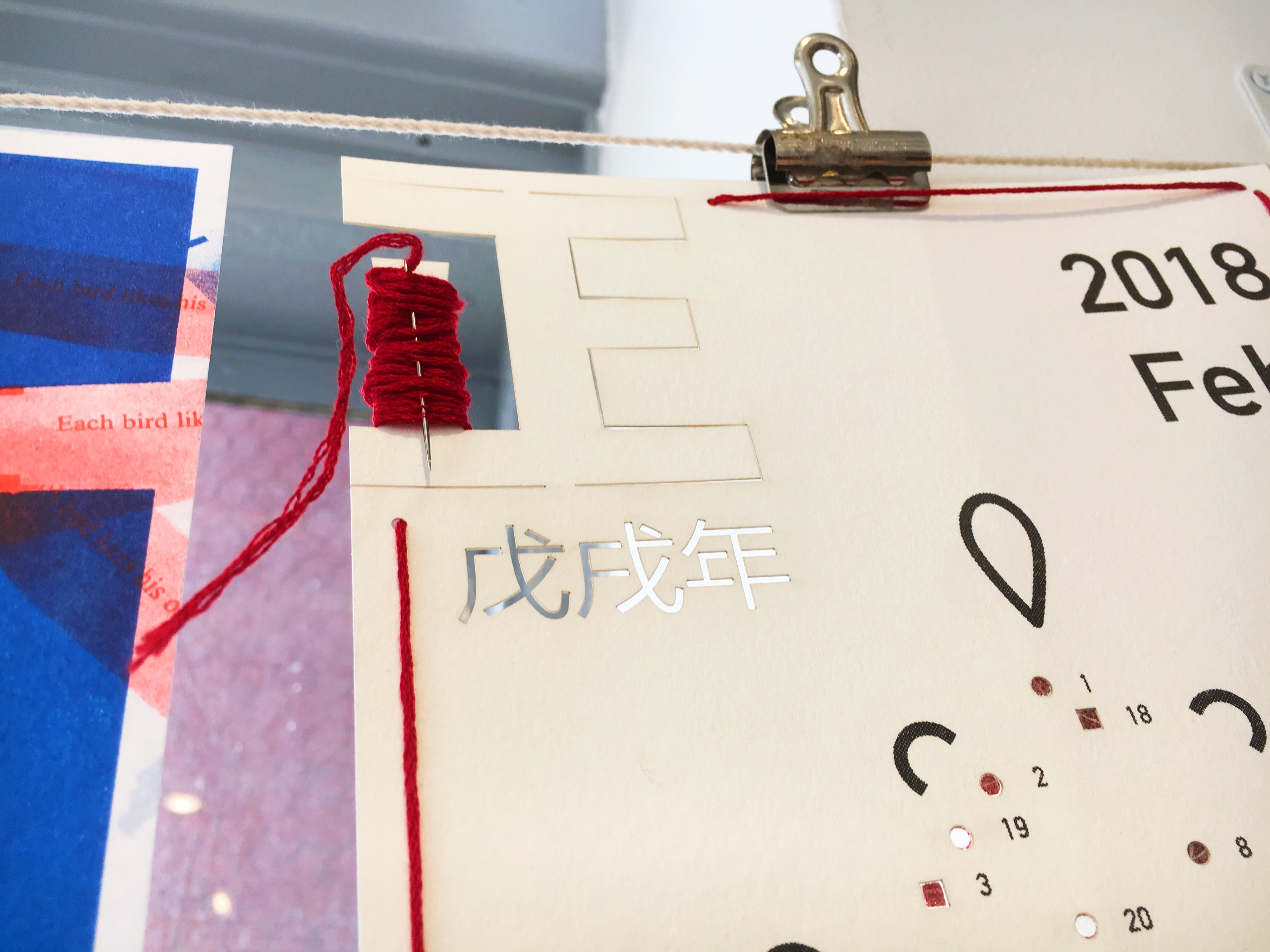 Using the needle and string embedded at the upper left corner of the card, every day, the user needs to pass the string through the hole corresponding to the date of that day, and as time goes by, a pattern related to the cultural symbol of that month will gradually show up from the trace of the string. 
The shape of the hole indicates whether it's weekday or weekend, and the having no fill suggests that that day is a holiday in Chinese lunar calendar. Since sewing involves seeing both sides of a material, the Chinese lunar holidays are put on the back of the card with another thin layer of paper; the needle goes back and forces between the two sides of the card, and the user will get a better sense of how the two types of dates are related.